Why and How to Move to Prague
Where is Prague, Czech Republic?
Prague is a gorgeous and magical city located in the Czech Republic, which is a country found in Central Europe. It's surrounding countries are Poland, Germany, Austria, and Slovakia.
Why did I move to Prague of all places?
There are a number of reasons:
I wanted to live in Europe while working on my computer as an online English teacher with VIPKID

I needed a place where it was relatively easy to get a year-long visa where I could only work with my online jobs

It's very affordable!

It's centrally located in Europe, so it's easy to go to other countries from there

Also, it's gorgeous. Duh!
How did I just up and move to Prague?
I of course needed help with this move, so I hired a Prague-based company called Move to Prague. This company helped me with a ton of stuff, like:
Getting my documents together for my visa and applying for them

Setting up my phone service with Vodafone

Finding an apartment for me and translating the contract (it's almost always in Czech there)

Getting my public transportation cards ("Litacka" cards)

Getting a "zivno," or a trade license (important for self-employed people)
Transportation Cards
The Litacka cards in Prague are so easy to use and are so cheap! For one month, we paid 550 CZK, or about $25 USD. But, they did offer 3-months (1480 CZK or $66), five months (2,450 CZK or $110), and annual (3,650 CZK or $163) passes as well for even better prices!
My apartment
I lived in a 1-bedroom apartment in a hip and perfectly located neighborhood called Karlin. The rent was 17,000 CZK, which varied throughout my time there from $650 to $800 because of the currency (or possibly currencies?) changing value! (I did get to split the rent with me ex, though, so it wasn't too much of an expense)
However, I was not told about two things that you need to know before picking an apartment in Prague as a foreigner:
1. Negotiate any rent price they give you and
2. Be sure that ALL utilities (water, gas, electricity, etc.) are included in the monthly rent payment.
Do not sign any lease agreement until these two things are addressed! Don't get totally robbed like I did!
Because I didn't do those two things, I was paying a lot for rent for the year and a half I lived there and, since utilities are calculated at the end of the year, had to pay almost $1,200 extra in utility fees at the end of our year lease!
Brutal.
Visa Process
The company I mentioned earlier helped me with my visa process. They helped me get my documents together, like criminal background checks, proof I had at least $4,000 USD in a bank account, and other things. After getting the documents together, they did pretty much everything else for that. Then, I had to go to Warsaw, Poland to a Czech consulate for an interview.
What is it like living in Prague?
After my visa application was approved in April 2017, I got into a comfortable routine in Prague. I worked often on my computer, went to the gym, and even made friends! Prague became home for me fairly quickly.
Cost of Living
My apartment was expensive and for a good reason: the housing market is booming! So, if you're looking for a one-bedroom in the middle of the city, 17,000 CZK is about what you'd pay (probably more if you include utilities).
However, if you want a studio that's farther out from the center, you may be looking at around 13,000 CZK. Like real estate anywhere, it's all about location.
Although the rent can be a little pricey in Prague, everything else is cheap. Going out to eat, getting a coffee, raging in the nightlife, getting around: all of that is cheap/affordable.
By the way, beer is cheaper than water in Prague. Do you really need another reason to visit/move there?!
What can you do there?
Prague offers a plethora of things to do, see, and admire. Here are some of my favorites and must-dos:
Letna Hill and Beer Garden
Prague Castle (the biggest castle complex in the world!)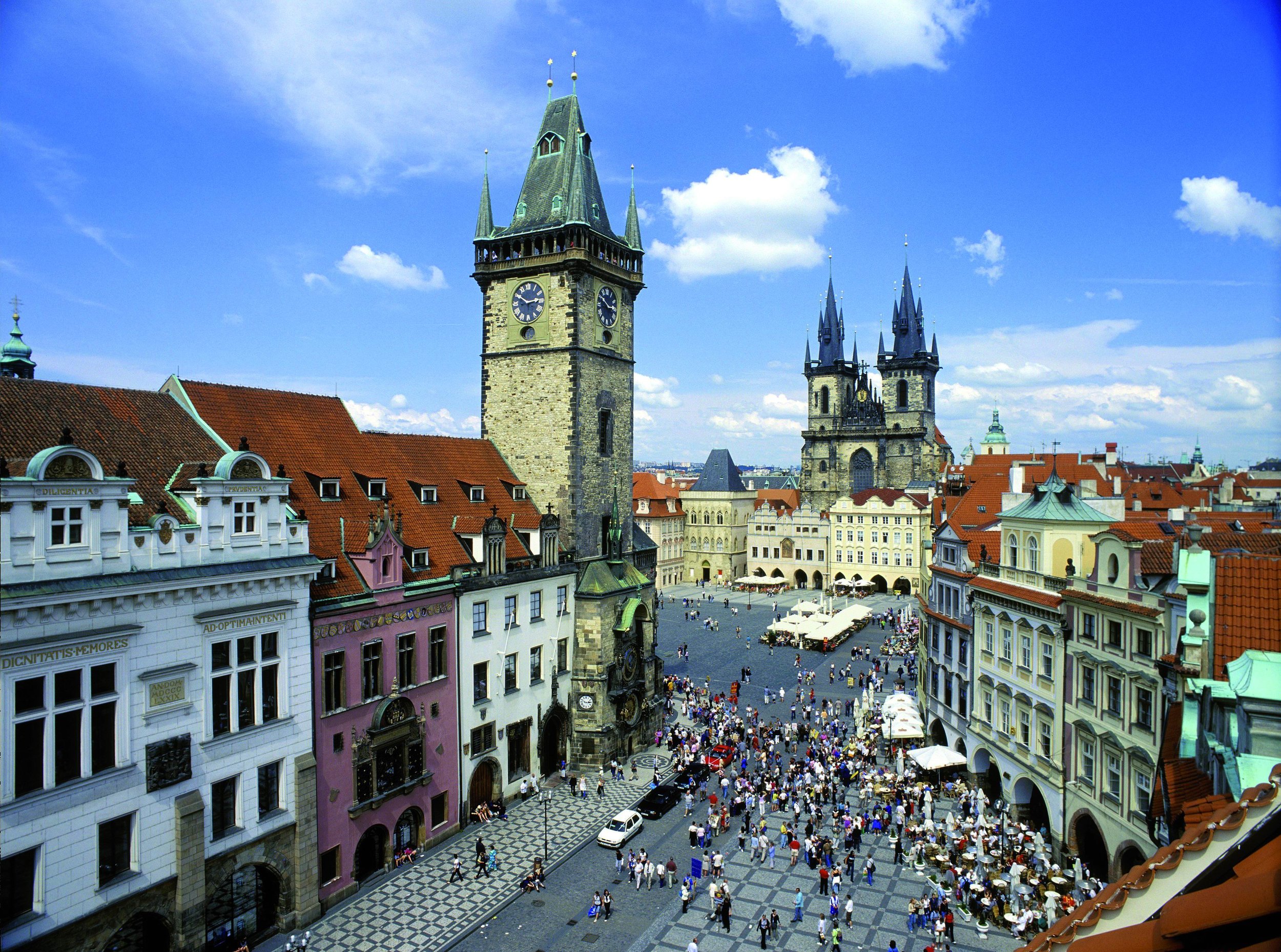 Charles Bridge (try to visit this early in the morning or at night when there are less tourists)
Sapa Market (Vietnamese town with killer pho, Vietnamese coffee, and other goodies!)
Escape Rooms (try the Harry Potter Escape Room at Questerland!)
What else is going on in the Czech Republic?
Prague is a gorgeous city, but don't be fooled: the Czech Republic has far more to offer! There are tons of day trips you could take from Prague, which you can find here. But, here are some things you should check out outside of Prague, whether it's for one day or a weekend:
Adršpach-Teplice Rocks
Terezin Concentration Camp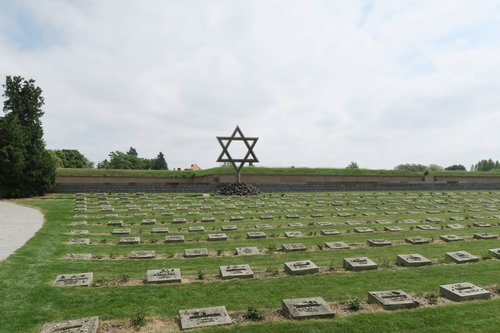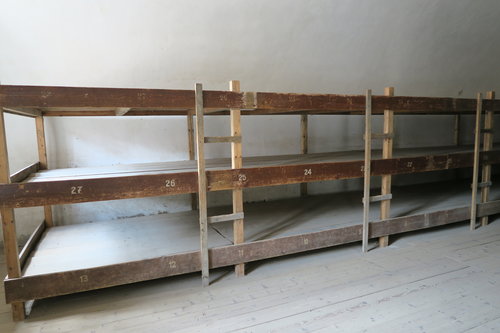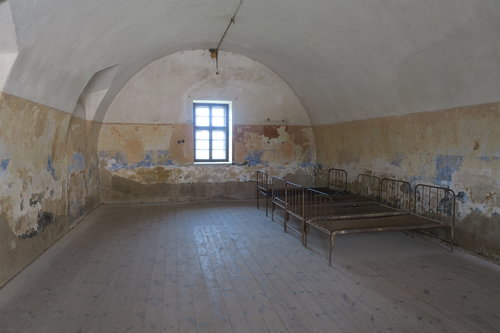 Sedlec Ossuary, a.k.a. The Bone Church
Moravia, the beautiful wine region of the Czech Republic, especially:
Lednice Castle
Pros and Cons
Alas, no place is perfect to live and it's definitely worth looking into the positives and negatives of living in Prague.
Pros
Location- Prague is so centrally located!

So much to do in Prague, the Czech Republic, and surrounding countries

Cost of living

FOOD-- Czech food is far better than you may think

Transportation- cheap, clean, comfortable, and timely

Big and small city simultaneously- It's easy and fast to get anywhere there!

SAFE- Czech Republic is the 7th safest country in the world!

Free health insurance!
Cons
Weather- the winter can be brutal!

Local people- Until you get to know them, Czech people can be rude and cold.

Getting more expensive- Like we said, housing market is sky-rocketing!
Why did I leave Prague if it's so great?
I loved and appreciated my time living in Prague! But, there are 3 main reasons as to why I left:
I was getting bored and restless. I loved living in Prague, but I'm naturally a nomadic person and love moving to different places, experiencing different cultures, and seeing different things!

Too comfortable. Prague is such a comfortable and amazing place to live, but again, I'm just too comfortable and want something new.

Asia. I lived in Asia for about 2 years and wanted to head back there because I loved it so much and now miss it immensely! Specifically, I moved to China to teach English!
Have you ever been to Prague? Would you ever live there?