8 Reasons to Fall Head-Over-Heels for Hanoi
When I find myself in a new city, I more often than not find it to be similar in numerous ways to other cities I've visited. Buildings, crowded streets, over-priced souvenir shops, busy streets…
But, never have I felt so entranced by any city like Hanoi. It is far more romantic, welcoming, and vibrant than I could've ever imagined.
Granted, I'd been in Hanoi once before, but I didn't feel the same romantic vibes I felt as the second time I went just a few years later. It simply felt like a big, crowded city that didn't have much to offer me.
And never have I been so glad to be proven wrong.
Here are just some reasons why I have fallen in love with Hanoi and why you will, too:
1.Colors, colors everywhere!
Anywhere you walk in Hanoi, whether it be somewhere like the Hoan Kiem Lake or the Old Quarter, a myriad of colors can be found. The city is a palette of vibrant colors, painted on every crevice, building, shop, and motorbike. It's so easy to get lost in the myriad of colors that is Hanoi.
2.Tightly-woven streets and alleys
The entire city is jam-packed with snake-like alleys and streets, interwoven in a chaotic yet well-operated system. Every single street tells its own story if you let it. Every single street can take you on a journey— and yes, even the dead-end alleyways. To get lost in Hanoi is easy. But, who wouldn't want to get lost in a city where you can discover infinite life-altering cafes, restaurants, and shops?
3.Smiling and welcoming faces overcoming a painful past
Vietnamese people are some of the kindest, most generous, and welcoming people I've ever encountered. They are so genuinely happy to greet you and help you in any possible way you need— and they do it with an ear-to-ear grin. Even after facing painful and beyond-words-destructive wars and occupations in the recent past, the people continue smiling. They know full well the suffering their country and people have felt— and persevere anyway.
Even through the thick sheets of typhoon rain, the people in the city continue with their daily lives as if nothing is amiss. Their attitudes towards the rain pays homage towards their outlook to the future as a people: keep moving forward, no matter what comes.
4.Life
On that note, I have to mention the obvious: the daily boisterous life. At any given time, any day, and any place, you find yourself smack-dab in the middle of a city that is so very alive. Motorbikes beeping and whizzing past. A woman in a conical hat (called a "nón lá") ladling rice noodles next to a bubbling caldron of beef broth. Groups of men, shouting excitedly while watching and playing board games on a street corner. Hoards of people sitting on ankle-high plastic stools, sipping on coffee and chatting as the world passes them by. Customers and shop owners negotiating prices for various products.
It's a city filled to the brim with noise, people, vehicles… and life. And you feel like you belong right in it.
5.The grub and coffee
If you didn't already know from previous points, I'm a major foodie and coffee fanatic. Two of the most important aspects of a new place for me is the food and coffee. And boy, oh boy, does Hanoi cater to my tastebud needs!
Pho. Bun cha. Xoi. Bun xiao. Egg coffee. Coconut coffee. Vietnamese coffee (the strongest of coffees with condensed milk). Rice dishes. Noodle dishes. Meat skewers. Banh mi.
Vietnam honestly doesn't get enough credit on its flavorful, rich, satisfying, plentiful, and unique food and coffee choices. But, not to worry, Vietnam (and especially Hanoi): I greatly appreciate it all!
6.Popping architecture
France had ownership of Vietnam from 1861 to 1954 (not long ago!) and you can see French influence everywhere you look. But, the city of Hanoi in particular has the most influence from France. Most buildings in Hanoi have quaint balconies overlooking the busy streets. They're painted in various pastel colors (again, the colors!) and even have the typical French wooden shutters on most windows.
Although the architecture (among other things) is heavily drenched in French influence, Hanoi adds its own unique Vietnamese style. The buildings are squashed together, but every single one is unique in color, shape, and size, creating a mosaic of architecture before your eyes.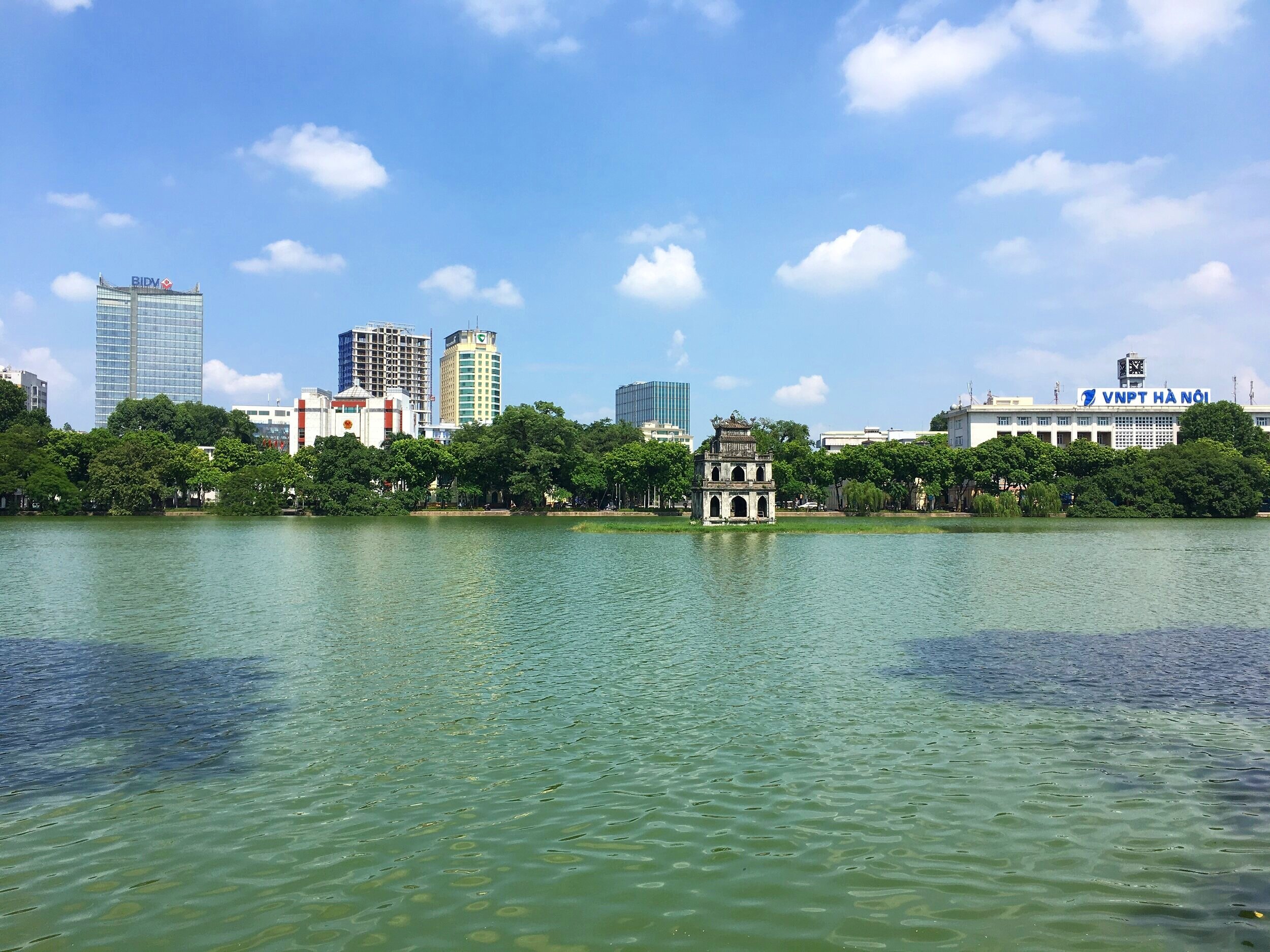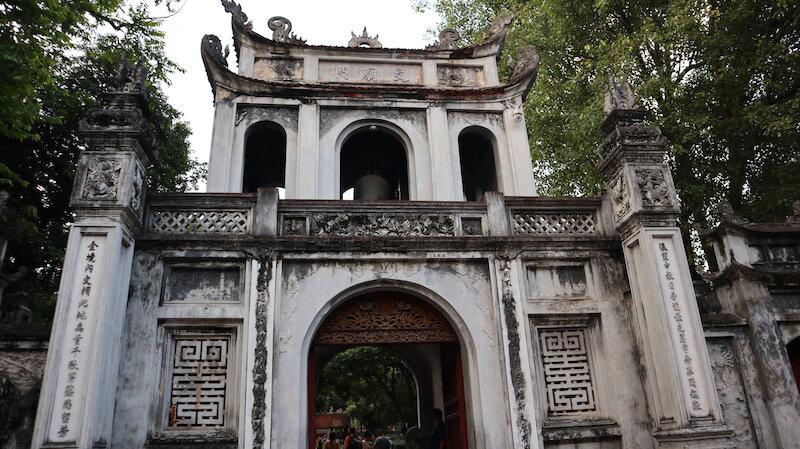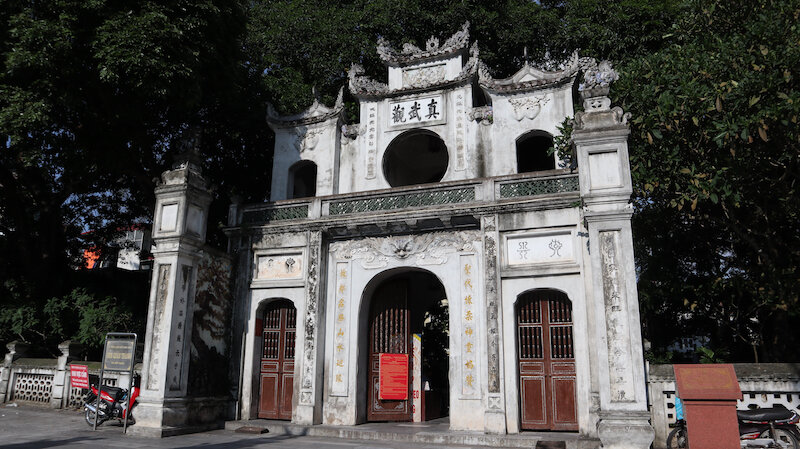 7.Trees, shrubbery, and messes of electrical wires
Hanoi is filled with trees, parks, and nature. There are actually more than 100 lakes throughout the city! But something that really caught my eye were the trees on practically every street.
And not just them— the fact that these trees were ensnared in nests of electrical wires.
Yes, this is a massive fire hazard, yada, yada, yada… But, this simply adds to the uniqueness and magic that is Hanoi. Other places in Vietnam have this situation going on, but for whatever reason, in Hanoi, this really stood out to me and caught my eye more than anything else.
This seemed to mirror the fact that in Hanoi, city and nature co-exist, interwoven together. And, for me, it really captured my attention.
8.The ambiance and "vibe"
I've lived in Ho Chi Minh City. I've backpacked through multiple cities and towns in the country of Vietnam. All struck and impacted me in various ways. But, Hanoi has its own special and enticing "vibe" to it, affecting me on a completely different level.
Never have I felt so welcomed, tranquil, and at peace in a constantly-moving and senses-obliterating city like in Hanoi. I've never felt rushed. I've never felt uncomfortable. Never unsafe. Never unwanted. Never unloved. Never bored, uncaffeinated, hungry, uninspired.
There's just something in the air in Hanoi. Granted, there is quite a lot of pollution, but that's not what I mean. There's something in the "air" that it alone is enough for me to love the city.
Every single inch of Hanoi has some sort of "magic" embedded in it and is worth exploring. These 8 aspects aided in my own personal love affair with the city— and I cannot wait to return one day to find even more reasons to love it!
Would you ever go to Hanoi? What city or place has struck you similarly to how Hanoi has struck me?