Why I Love Baseball Games in Japan More than in America
One thing is for sure: Japan loves baseball. For most countries in Asia that I've visited, I've found that soccer/football is the head honcho for most popular sports. In China, for example, people know all about table tennis and badminton, but know next to nothing about baseball, America's past time.
But that's not the case for Japan.
Japan has been loving baseball since the 1800s! They now have their own major league baseball circuit called Nippon Professional Baseball (NPB). Basically, America's MLB (Major League Baseball).
Japan loves baseball so much that they even televise their High School Baseball Championships! And yes, it's a big deal.
As for the rules and essentials of baseball games, they're virtually the same as MLB, but with minor differences. For example, the strike zone is smaller, the field is smaller, tied games are allowed, and there's even a time limit!
While I lived in Osaka, Japan for 3 months in 2016, I knew I had to attend a game and see what all the hubbub was about and just had to compare it to MLB games.
And, boy— I was not disappointed!
I went with my ex and our friend to see the Hanshin Tigers (Osaka's team) vs. Tokyo Yakult Swallows baseball game in Osaka. The game was played the same, as I mentioned earlier, but the fans and cheering were completely different than in America. The fans sang cheers and songs together constantly throughout the game in order to distract the opposing team when they were up to bat.
But, my favorite thing the fans did was they'd bang loud balloons together and make various other noises with other gadgets and gizmos.
But, my ultimate favorite part of the game was during the seventh inning stretch. In the States, the seventh inning stretch is dedicated to singing the National Anthem and peeing out the loads of beer you ingested the first seven innings.
That wasn't the case in Japan. Everyone blew up these long balloons and on the count showed on the jumbotron. When the timer reached zero, everyone released them at the same time, filling the air with these whistling, chaotic balloons. It was quite a sight to see!
The food was entirely different as well. There weren't the typical hot dogs, nachos, and greasy hamburgers. Nope. The main foods people ate (including me)— curry and rice and slices of doughy pizza!
But what about beer, the necessity to any baseball game? Not to worry, my likeminded friends. There was plenty of beer. However, the beer situation was even better than baseball games in the States. There were also tons of girls that worked for the stadium that walked all around the bleachers with kegs of beer on their backs so that, if you wanted a cup of beer, all you had to do was wave one of them over, which was easy because there was always one nearby! That was definitely a job that I wasn't envious of, though, since they were all soaked in sweat by the end of the match. But, what great service, huh!?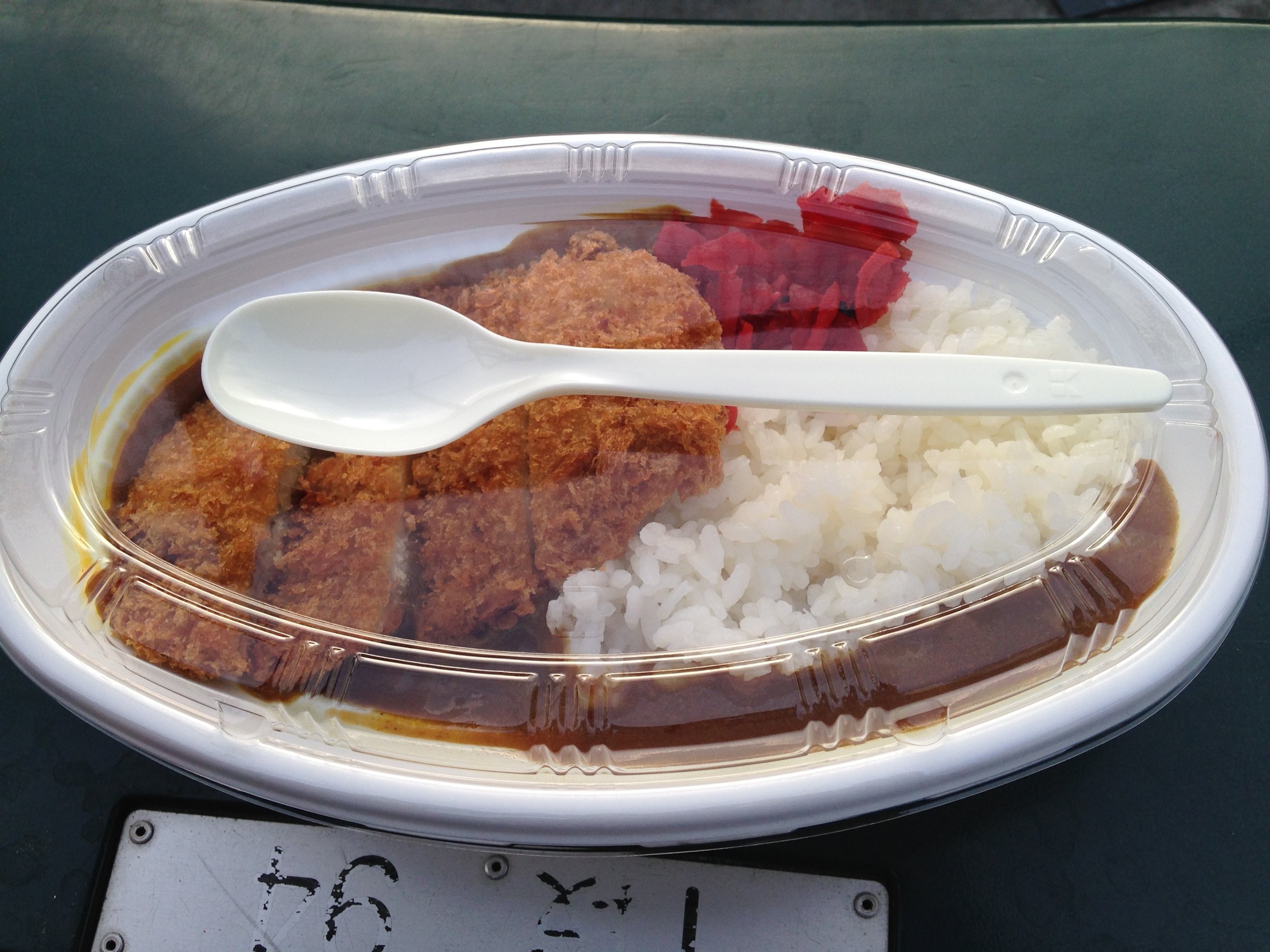 I'd attended several baseball games in the US, but I had never felt so emotionally and physically invested in a baseball game before— and I knew next to nothing about either team! Everyone was simply so positive and genuinely happy to cheer on their team. I never felt as if a fight might break out or that I had to be careful of what I said to whom (which is a normal thing in American baseball games, I've found). I genuinely felt comfortable, involved, welcomed, and excited!
I'm generally not a huge baseball fan to begin with, but attending this game really made me realize just how passionate people can be about baseball, especially in Japan!
Would you ever attend a baseball game in Japan? How do you feel about their baseball style?